As always it's my pleasure to fish with Rich from Jersey and who ever he brings along. This time Rich invited 4 of his good buds to enjoy some good ole southern hospitality and fishing. Day one started with Rich, Dave and Chris who wanted to stretch a line with some redfish and we sure did that. Our first bite was actually a triple hook up as all three rods were bent and lines screaming and in an orderly fashion everyone brought in their catch.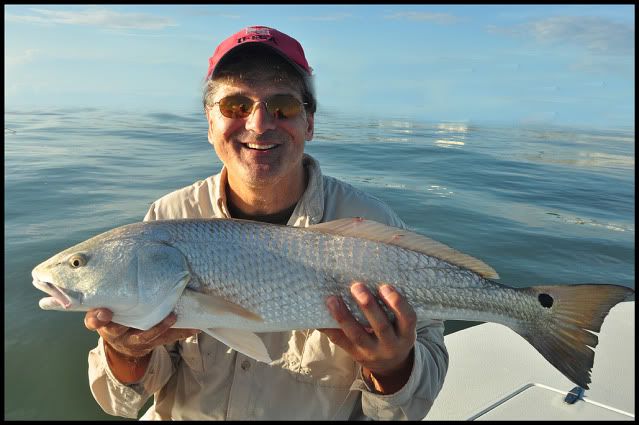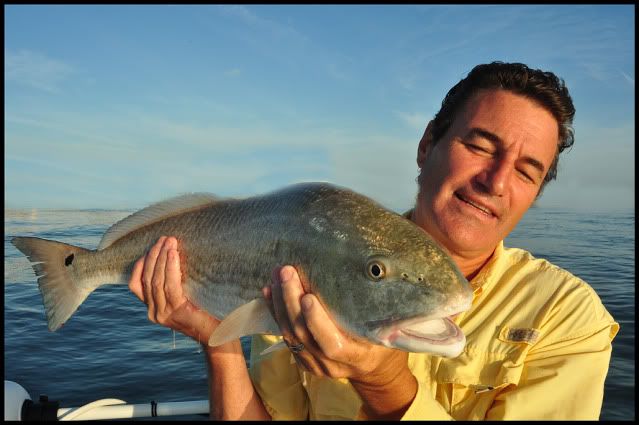 Day two was with Rich, Dave and John, we hit the same spot as the day before but had a bit of a little different outcome. Dave had the hot hand with first catching a nice flounder followed by a trout and finished the North Florida inshore slam with a nice redfish. Rich tried to keep up with his own flounder lost boat side and a trout. John,  well John just got to enjoy a beautiful day on the water and got to watch Dave catchum up.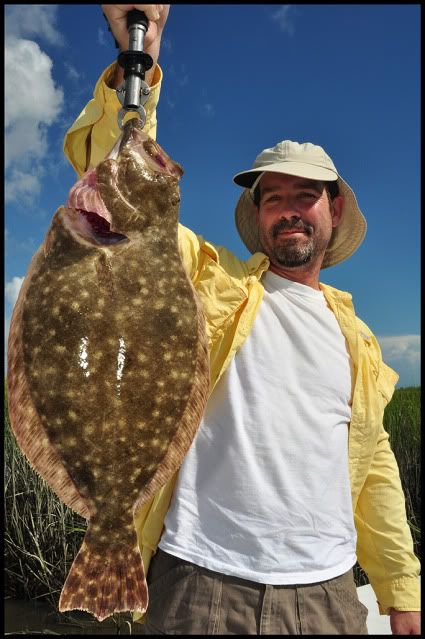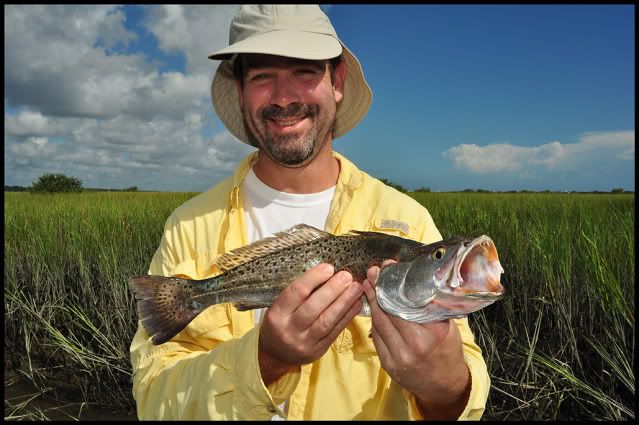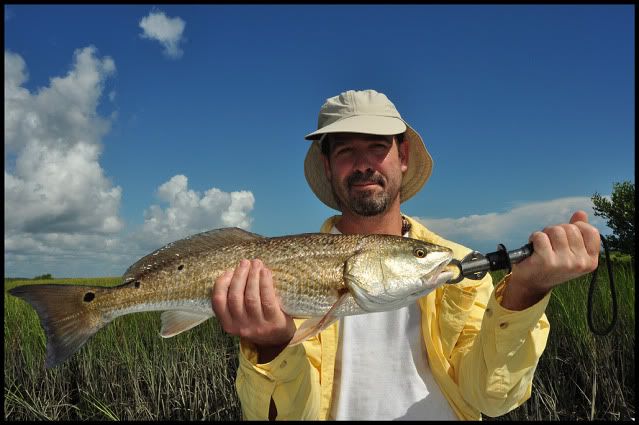 Capt. Chris Herrera
St Augustine fishing has been going off as of late for redfish and  what a great day to show rookie angler Marissa what redfishing is like in North East Florida! Marissa was first up with her first ever redfish and was also surprised she held the fish as she posed for the camera. We fished with live mud minnows and Daiichi 2/0 circle hooks at the first spot then switched to mullet heads and bigger circle hooks so Matt could get some bigger reds. Matt caught some nice upper slots and lost a few as well but thats how it goes when fishing in the oysters.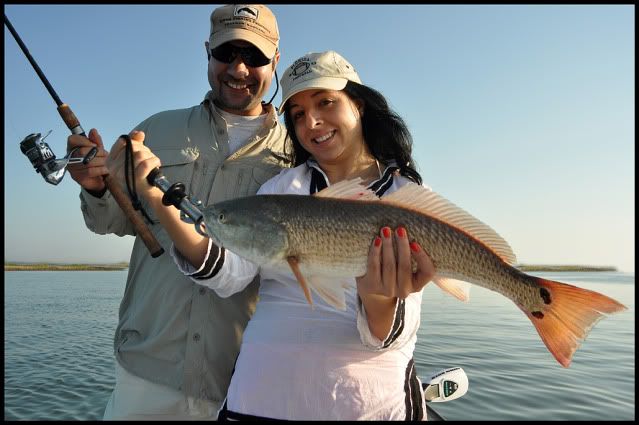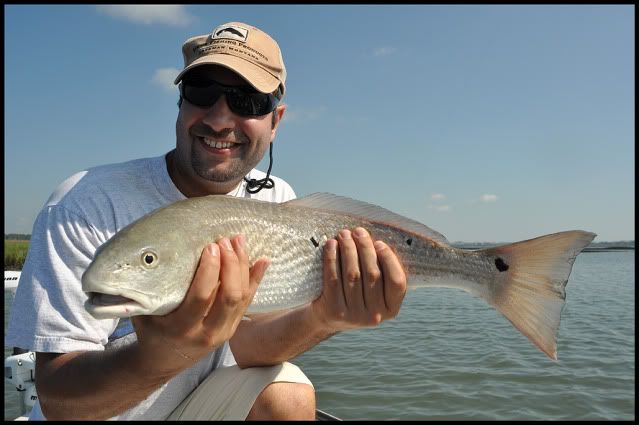 Capt. Chris Herrera
Sean and Keith were my guest aboard the Hellsbay for a day of sight fishing schools of redfish in St. Augustine. We started a bit slow looking for a big school but they must have swam into deeper water avoiding us so we motored to the next flat only to find a few singles and a 30 fish school that disappeared after Keith hooked up. I could tell Keith was starting to get a little leery of my stories of 100 plus fish schools but I reassured him we had to wait for the right tide and it would be game on.
As the perfect tide neared we made a run to the promised land and finally found what I have promised the guys. We sat for had to be just over an hour dead smack in the middle of a large school that ate our offerings on every pass. What really helped the guys put fish in the boat was how they hooked and silently fought the fish not alerting the others of what was going on. This is a technique I preach when fishing schools which Keith and Sean had already perfected.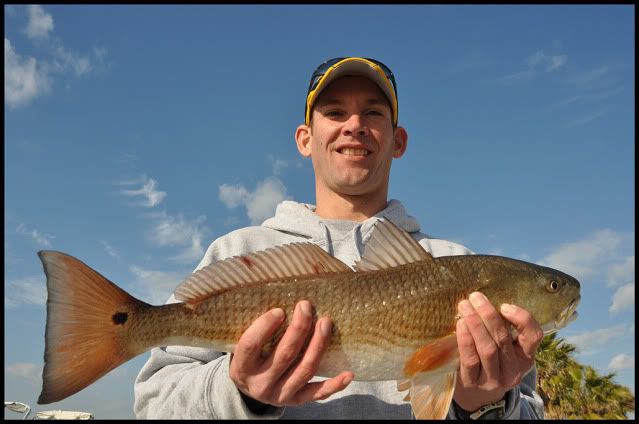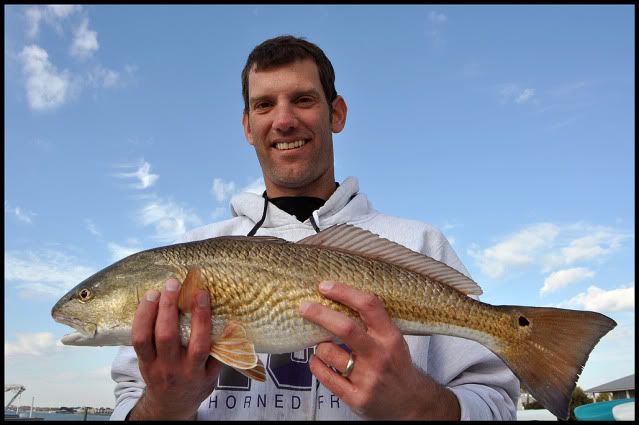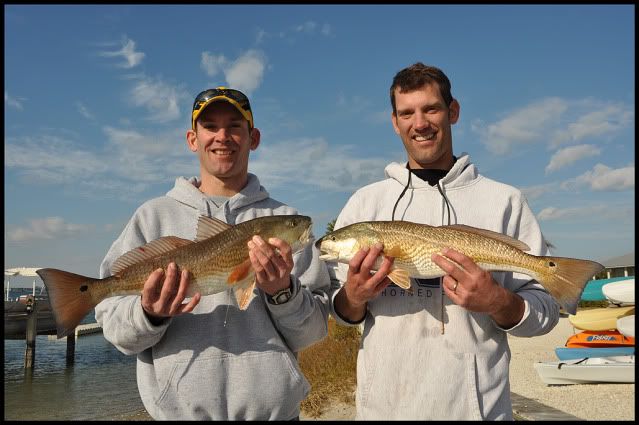 Capt. Chris Herrera
November Fishing Forecast
By : Capt Chris Herrera
            Creek bends, shallow flats, Inlets, docks and creek mouths. What do these areas have in common? Flounder, it's that time of year when water temperatures (68 degrees) dictate flounder activity and the annual flounder run starts.
Its fairly simple fishing as using a ¼ ounce RipTide Jig head with a finger mullet or mud minnow slowly dragged across the bottom. Other simple rigs consist of using split shots or an egg sinker (fish finder rig) and 14 inches of leader with a 3/0 Kayle hook. For artificial applications any jig head and soft plastic combo (RipTide 3 inch mullet, Berkley gulps) works well in deep water areas. Spoons, soft plastics and hard baits fished on shallow sandbars will produce flatties as well.
Flounder strikes or "thumps" as I like to call it are very distinct to other inshore game fish. When fishing for flounder patience pays a great part after feeling the "thump". Flounder will grab a hold of your bait and sit on the bottom till bait stops moving around and that's when the flounder will turn mullet or mud minnow around and swallow it head first which will initiate the second "thump". Many "Old Salt" flounder anglers know the importance of feeling for flounder on the line by slowly lifting the rod tip to make sure the flounder is still attached to the line and then give some slack for about a minute before setting the hook.