despite the winds howling at 15+ miles an hour out of the Northeast but that didn't stop us from catching redfish today. John and Stephen were my guest as we set out to fish St. Augustine in search of redfish on the shallow flats. We started catching fish right away with a few upper slot reds and a nice trout using cut bait on a Daiichi 3/0 circle hook and bb split shot. Once the tide bottomed out we headed to a honey hole that produced an upper to over slot redfish on every cast. I actually missed some really nice photos opportunities but who has time to pose for pictures when the fish are chewing on every cast. Most redfish caught were in the 7-11lb. range. Who says you can't catch fish on windy days!
Here are some pictures of the smallest fish of the day.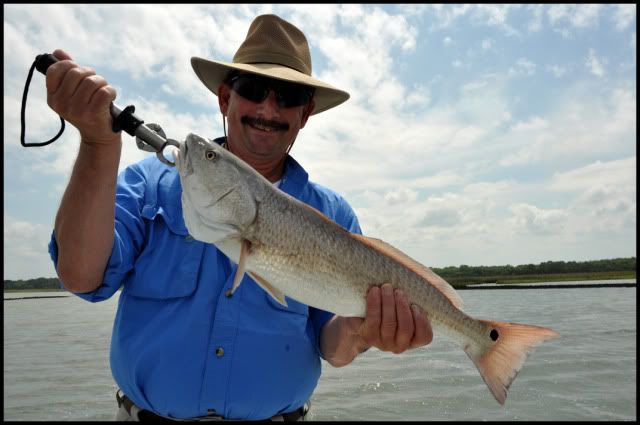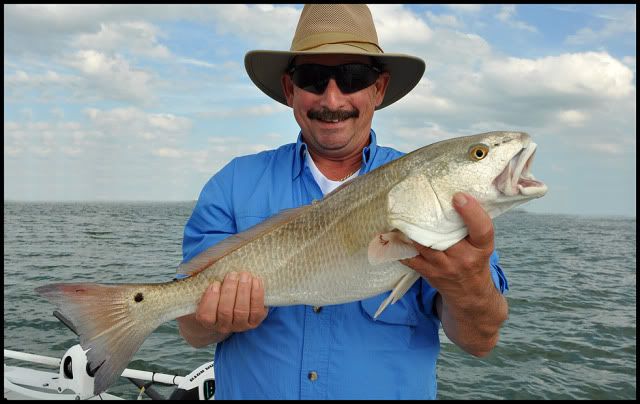 Capt. Chris Herrera
Do not let the wind keep you off the water and use it to your advantage when fishing. Set up from your target up wind, keep the wind to your back, cast with the wind and  gain extra distance on your cast keeping you further away from spooky fish. I bet you can get an extra 60-80 ft. on your cast with this technique which will end up producing more fish.